Awards

Awards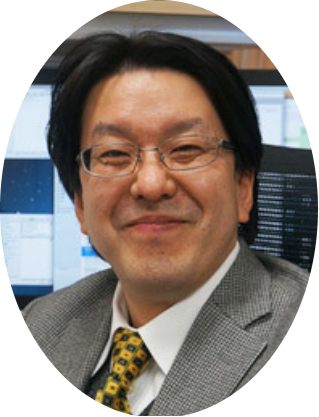 PVSEC-33
PVSEC Award
Prof. Akira Yamada (Tokyo Tech., Japan)
Prof. Akira YAMADA received his Doctor of Engineering from Tokyo Institute of Technology in 1989. He is currently a Professor of Department of Electrical and Electronic Engineering at Tokyo Institute
of Technology, Japan.

He started his research carrier from low-temperature Si epitaxy and entered the PV research field in 1991. In the very early stage of his carrier he studied on both amorphous Si solar cells and Cu(InGa)Se2 (CIGS) solar cells, and after several years later he focused his research subject on CIGS solar cells. He has consistently pursued the improvement of the heterojunction interface of CIGS solar cells, and
developed several new buffer layers, such as Zn-In-Se, ZnMgO, and addressed the importance of a surface Cu-deficient layer. He received several paper awards from PVSEC according to these achievements.
Recently, he is interested in combination of machine learning methods with device modeling.

In addition to these scientific activities, he made many key contributions to organization of international conferences. He was the general affair chair of PVSEC-9 (1996), the technical program chair of PVSEC-27 (2017) and the conference vice-chair of WCPEC-7 (2018), and he is currently a member of the international advisory committee of PVSEC. He has also devoted himself to the development of the PV communities. He was the general affairs of the Japan Society for the Promotion of Science (JSPS), the 175th Committee on Innovative Photovoltaic Power
Generation Systems, and he is currently a director of the Japan Photovoltaic Society in charge of education and human resource development. Additionally, he has also leaded several NEDO photovoltaic R&D programs since 1999.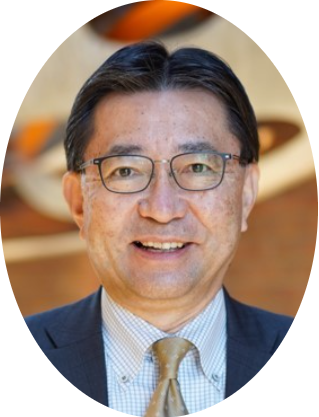 PVSEC-33
PVSEC Special Award
Dr. Shigeru Niki (NEDO, Japan)
Dr. Shigeru Niki received his Ph. D. degree from University of California, San Diego in 1991. He is currently the director general of Sustainable Energy Unit, Technology Strategy Center, New Energy and Industrial Technology Development Organization (NEDO). He is also working as a guest professor at Yamagata Univ., Gifu Univ. and Kagoshima Univ.

He joined Electrotechnical Laboratory (ETL) in Apr. 1991, and started his career in the area of photovoltaics dedicating primarily to the CuInGaSe2 (CIGS) technologies. He first concentrated on the understanding of intrinsic properties of CIS. He succeeded in the growth of excellent-quality CIS epitaxial films and identified systematically the dominant intrinsic defects in CIS as VCu and defect complexes such as VCu-Se.

ETL was reorganized to National Institute of Advanced Industrial Science and Technology (AIST) in 2001. He shifted his research topics to the R&D of CIGS solar cells and modules. The activities of his group have been highly evaluated with outstanding achievements and unique approaches. He was selected as a leader of NEDO's CIGS projects and led the Japan CIGS consortium with Solar Frontier and key universities. The consortium worked well providing good chemistry and useful collaboration among the participating organizations.

He became the deputy director of the Research Center (RC) for Photovoltaics in 2004 and became the director of the RC for Photovoltaic Technologies in 2013, and became the director of Renewable Energy RC in 2015. Throughout his career at AIST, he has dedicated to the promotion of collaborative research with industries and academia as well as the activation of global photovoltaic communities. He was a leader of AIST team at the 1st and 2nd Terawatt Workshop organized by NREL, Fh.G ISE and AIST. He moved to NEDO in Feb. 2019, since then he has been engaged in the development of strategies in various energy-related fields including photovoltaics.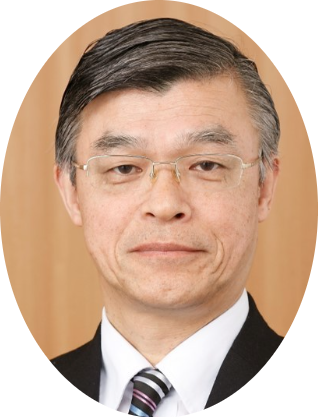 PVSEC-33
Hamakawa Award
Prof. Shuzi Hayase (Univ. Electro-Communications, Japan)
For his outstanding contributions to pioneering studies on perovskite solar cells.

Prof. Shuzi Hayase graduated from Osaka University in 1976 and received Ph.D from Osaka University in 1983. He joined R&D Center in Toshiba Corporation from 1978 to 2000, during which he joined polysilane research in Robert West group of Wisconsin University
from 1988 to 1990. He engaged in the research on high-insulation materials, polysilane materials, high resolution lithography technology for LSI, fuel cells, solar cells and so on.

He was a professor of Kyushu Institute of Technology (National Institute) from 2001 to 2019. He promoted research on dye-sensitized solar cells and their solidification, and perovskite solar cells focused on Sn perovskite solar cells. From 2009 to 2017, he was a Supervisor of PRESTO project (Japan Science and Technology Agency (JST), "Photoenergy conversion systems and materials for the next generation solar cells" project), in which collective research on perovskite solar cells was organized by young researchers.

From 2016 to 2018, he was an Executive Director, Vice-President of Kyushu Institute of Technology. Since 2019, he is a professor of The University of Electro-Communications (National University in Tokyo). He received fellowship of The Society of Polymer Science, Japan, in 2020, Kamura Memorial Award in 2017, The Chemical Society of Japan Award
for Technological Development, Awarded for distinguished contributions in technological development in chemical industry in 1992, and so on.
His research interest is printable solar cells including perovskite solar cells.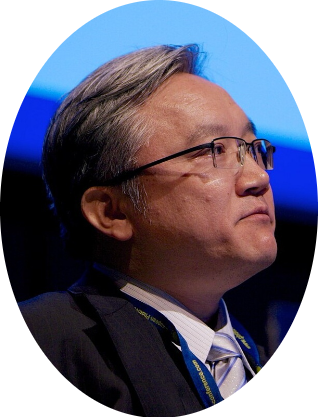 PVSEC-32
PVSEC Award
Prof. Chung-wen Lan (National Taiwan Univ., Chinese Taipei)
Prof. Lan is Distinguished Professor in Chemical Engineering at National Taiwan University (NTU) and Founder and Honorary Chairman of Taiwan
Photovoltaic Industry Association (TPVIA).

He received his Ph.D. in Materials Science from the University of Wisconsin at Madison in 1991, where he started his research in crystal growth. He has been a senior consultant of Sino-American Silicon Products Inc. (SAS) since 2001 helping the company to develop PV silicon. From 2007 to 2010, he was General Director of Photovoltaics Technology Center at Industrial Technology Research Center (ITRI) and
Chairman of TPVIA. He was also a consultant of a few companies including AUO, Solartech Energy, Sunshine PV, TGE Polysilicon, Gigasolar etc. for PV materials, solar cells, modules, and systems.

He developed high-performance multi-crystalline silicon for PV industry in 2011. This technology, based on uniform nucleation of small grains, became the main stream of silicon PV till 2018. Nowadays, more than 300 GWs of solar panels have been installed using this material. With this contribution, the International Organization for Crystal Growth (IOCG) awarded him the 2016 Laudise Prize, which is the highest honor in IOCG given triennially for technology. Even for the mono-crystalline silicon, main design concepts for highly-efficient pulling were proposed by him in 2004. His research group further proposed the Al2O3/SiNx passivation structure in 2008 EU PVSEC, which has also been widely adopted by silicon PERC cells. Recently, his group also developed vapor phase texturing and inverted pyramid texturing methods for silicon wafers having potential industrial applications.

He was the founder of Bluestar Materials Co., a NTU startup company, for energy storage materials. His patented SiO technology has been adopted by Gigasolar Co. for mass production; SiO is an anode material that plays a crucial role in boosting the capacity of lithium-ion batteries used in electric vehicles and storages.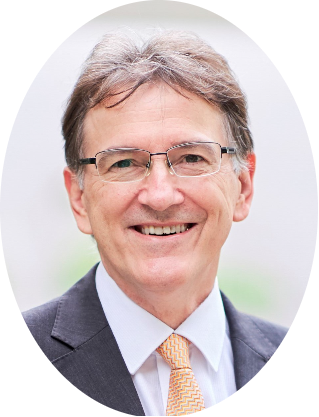 PVSEC-32
PVSEC Award
Prof. Armin Gerhard Aberle (National Univ. Singapore, Singapore)
Prof Armin Aberle is currently the CEO of the Solar Energy Research Institute of Singapore (SERIS) at the National University of Singapore and the Director of two of the institute's R&D Clusters.

He entered the PV research field in 1986 when he joined the Fraunhofer Institute for Solar Energy Systems (Fraunhofer ISE) in Germany as a final-year thesis student, and then PhD student, to conduct fundamental investigations of surface recombination losses in crystalline silicon solar cells. He received his PhD in physics from the University of Freiburg in 1992. In the 1990s he was the Scientific Director of the Silicon PV Department at the Institute for Solar Energy
Research (ISFH) in Hamelin, Germany. He then worked for 10 years as a faculty at the University of New South Wales (UNSW) in Sydney, Australia, researching novel c-Si thin-film solar cells on glass. In 2008 he joined NUS to establish SERIS, as the Deputy CEO and Director of the Silicon PV Department.

His research has covered the full spectrum from fundamental materials and device research to the industrial evaluation of novel PV technologies at the pilot line level and their transfer to industry. He performed pioneering research in the area of c-Si surface passivation, including the discovery that the effective surface recombination velocity S at thermal oxide passivated c-Si surfaces is light intensity (or injection level) dependent, the demonstration of the importance of fixed interface charges for low S values, the development of the concept of field effect
passivation of c-Si solar cells, and the invention of the gate-enhanced solar cell.

He also developed low-temperature remote-plasma silicon nitride films giving record-low S values on Si wafers, invented a glass texturing method for thin-film PV modules, and developed three novel c-Si thin-film solar cells on glass.
Details of each award
【PVSEC AWARD】
The person who has been devoting oneself to the progresses of Photovoltaic Science and Engineering for many years, belonging to PVSEC Society in principle.

【PVSEC SPECIAL AWARD】
The person or group who has been contributing a great deal to the growth of Photovoltaic Industrial Technology or who has been actively participating in Public-Policy-Making or the like.

【Hamakawa AWARD】
This award is named in honor of Professor Yoshihiro Hamakawa, a founder of the photovoltaic community in Japan and the Asia/Pacific PV Conference (PVSEC). The purpose of the award is to recognize scientists and engineers who have made outstanding research and technological accomplishment, and creativity of PV energy conversion.


The winners of the PVSEC Award, PVSEC Special Award and Hamakawa Award will receive an engraved plaque with a prize. Especially, the winner(s) of the PVSEC Award will be invited to deliver a commemorative lecture.

Previous award winners